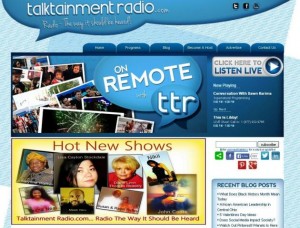 Check out our new digs online. Talktainmentradio.com is now interactive and ready for you to share with all your friends, colleagues, and our valued listeners, with a click of a button. Did you know we also have a new APP at the playstore? Take us on the go with you wherever you go. Radio on demand, Talktainmentradio, radio the way it should be heard!
Starting the season off with a slew of new shows from one end of the spectra to the next; something for everybody.
Check out the line up on our Programs page. Keep coming back for more as new shows are being added daily! Who knows the next show could be yours. Are you interested in doing your own show? Leave a comment below and we will have someone contact you.